"Do you know where you're going to?
Do you like the things that life is showing you?
Do you know?"
-Diana Ross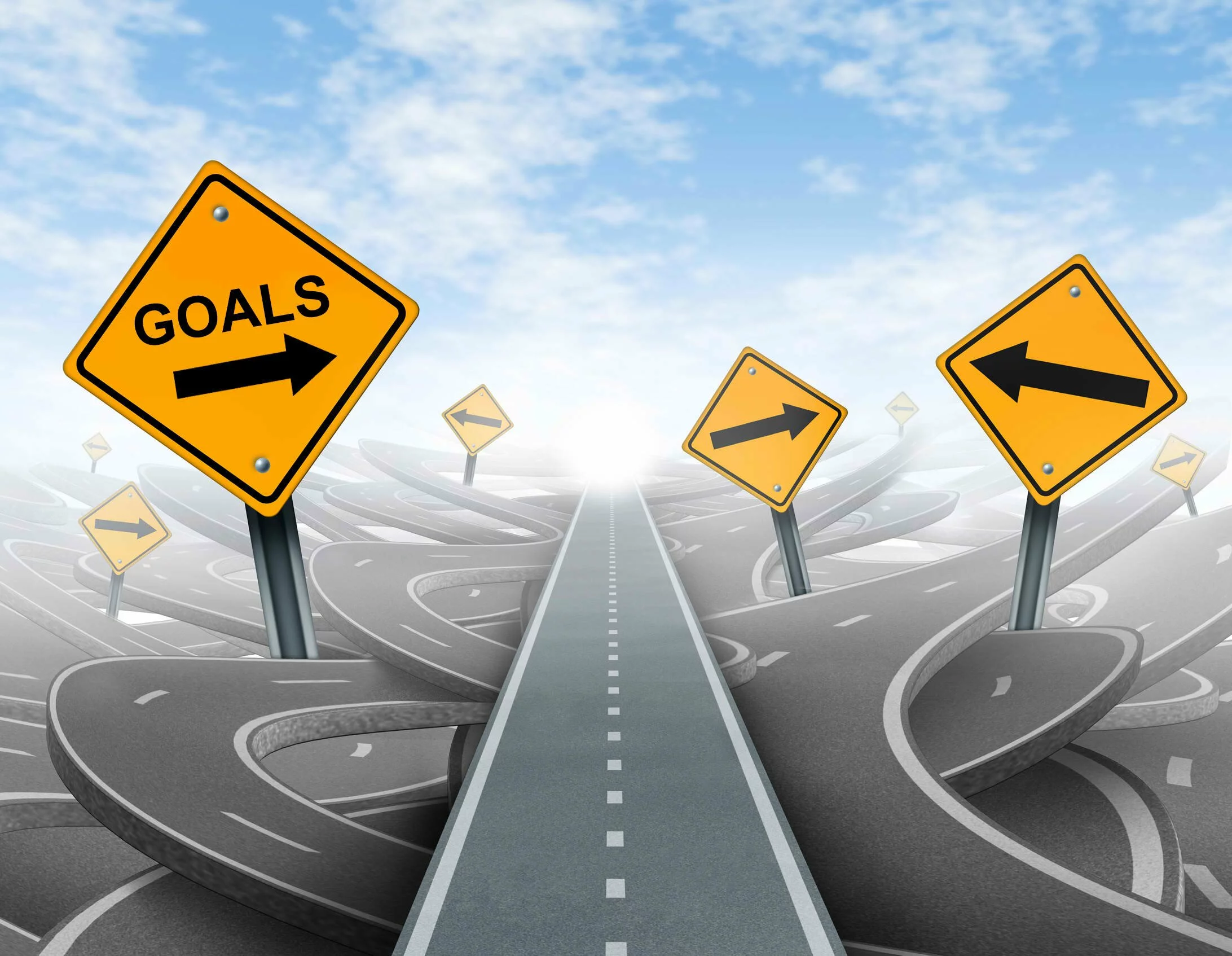 Essential to every journey is a destination. Ask any seasoned traveller and he/she will probably tell you how important it is to know exactly where you want to be at very specific points in time.
You set your dream destination and when you want to be there, to make your experience worthwhile.
You do this instead of walking aimlessly, wasting your precious time.
Now, the same is true for your Journey To Millions.
You have to know exactly where you want to be at very specific points in time.
You set your targets and when you want to achieve them.
So before we begin talking about budgeting, saving, investing, and all those stuff, let us first pin down your desired destination.
Be honest with yourself. Considering your current age, level of education, earning ability, values, and aspirations, let me ask you, "Where do you want to go?"
Sometimes, it's the same as asking "What dreams do you have for yourself and your loved ones?"
Usual answers to these questions are:
"I want to buy my own house."
"I want to buy my own car."
"I want to have my dream wedding."
"I want to send my kids to college."
"I want to travel the world."
"I want to retire early."
"I want to retire rich."
"I want to be a millionaire."
Good answers, right?
Well, the experts say, NOT REALLY.
As what I have mentioned in the first paragraph of this article, it is equally important to identify when we wish to reach our destination, or in other words, we have to set a specific time/date for achieving our goals.
Not only that, experts say that the more detail we include in describing our goals, the better.
In The Universal Book of Success and Achievement, Brian Tracy, a globally renowned personal development coach, talked about the Law of Mental Equivalency. This law says that "in order for you to achieve success in any area, you must have a clear image of that success in your mind — a mental picture of your idea of success."
The rule above applies to your financial goals.
Based on your personal preferences, you have to set a clear image of how your financial goals should look like, feel like, taste like, smell like, etc..
So, instead of just saying "I want to buy my own house," you can say "By the last quarter of 2014, I am buying a house worth P2,000,000, with 3 bedrooms and 2 toilets & bathrooms, located at XYZ Subdivision in ABC City."
Get the idea?
If not, then here are some more examples of clear and specific financial goals:
At the age of 28, I am getting married on July 10, 2015, at St. Therese of the Child Jesus Church, UPLB, with only 50 very close friends and family, spending less than P300,000.
By January 2014, I am visiting my friend in Thailand and be touring 8 enchanting spots for 4 days, with a pocket money of at least P50,000.
By the end of the year 2014, I am increasing my net worth with at least P500,000 in savings and investments.
"Saving money for the sake of saving money?
Yuck!!! That's kinda boring."
-Dave Ramsey
Why should you set financial goals?
According to Stever Robbins, the Get-It-Done-Guy at QuickandDirtyTips.com, the goals that you have just read above are called Outcome Goals. Outcome Goals are said to inspire us so much that they provide us all kinds of motivation.
I'm sure, it would be a lot easier for you to save money for a specific house that you love, instead of just saving money for the sake of saving money.
Having no financial goals while saving can make you feel so lazy, you wouldn't even bother saving at all.
So, from now on, make sure that you clearly set your financial goals. Try your best to be as specific as possible. This will not only inspire you but also make you think real hard about what dreams you really want to spend your precious time and money on.
Now that you have an idea of how best to express your financial goals, it is time for you to explore common goals that most of us aspire for. See if you have thought of what others have been dreaming of.
Meet Short, Medium, and Long Term Financial Goals
According to Your Money: A Guide To Reaching Your Financial Goals by FINRA Investor Education Foundation, financial goals can be categorized into three:
Short-term financial goals – expenses you anticipate in one to five years;
Medium-term financial goals – expenses you anticipate in six to ten years;
Long-term financial goals – expenses you anticipate in more than ten years.
Short-term financial goals may include the following:
Buying a car
Making a down payment to a home
Taking a vacation
Returning to school for extra education and degrees
Getting married
Establishing your own business
Paying off credit cards, and other debts
Medium-term financial goals may include the following:
Paying for children's education
Buying a larger home
Buying a vacation home
Buying a recreational vehicle
Traveling to a special destination
Long-term financial goals may include the following:
Living comfortably during retirement
Affording travel and hobbies
Continuing to support your children
Financial security for long-term health care
Providing an inheritance for your heirs
Creating a legacy
The three categories of financial goals based on time horizon gives you an idea that different goals have different deadlines. Largely dependent on your age, you can pretty much estimate how much time you still have to prepare for your own goals. The more time you have, the better. But don't think that just because you're still young, you are exempt from the goal setting task. Remember, the earlier you begin envisioning and setting your dreams, the faster you will get to achieve them!
Now, it is not enough to just "think" about your financial goals. Experts say, you also ought to "write" them.
According to Elizabeth Carlassare, the Money Girl at QuickandDirtyTips.com, "writing down your goals radically increases your chances of achieving them." She says that writing down your goals gives you the road map you need to drive your own destiny.
Surprisingly, a vast majority chooses not to write their goals. No wonder why there are only very few people who are outstandingly satisfied with their financial achievements. Please don't be one of them (those who fail to think, write, and achieve goals).
Warning for married people
If you are married, please make sure that you set your goals with your partner. It's not bad to have plans of your own, but when you have a partner to consider, it is best that you dream together. Ultimately, please be open about your expectations, of how you wish to live your life now and in the future as a happy couple. You wouldn't want your partner to go left when you actually want the both of you to go right, right? LOL.
Between me and Elvin, I am more of the planner type. There is a natural desire in my heart to keep things in order today, in preparation for a better tomorrow. So, most of the time, I initiate our goal setting sessions.
We have goal set for so many times in the past years and we continue to goal set every so often. Our priorities change every now and then so we adjust accordingly. We brainstorm a lot and we feel so good about it because we almost always end up with the most motivating goals that keep us really excited about the life ahead of us.
We also get to enjoy a feeling of peace, knowing that our needs, wants, and ideals are given appropriate attention. We feel that everyday, we are walking closer to our dreams.
Open your eyes!
If you already see the magic in setting your financial goals and how it can help you boost your Journey To Millions, I invite you to take a second and leave a comment below with one of your very own financial goals. The more details, the better!
Who knows? Your personally crafted financial goal might inspire others to think, write, and achieve goals too.
Also, do you know someone who will find this topic just as interesting as you?
Please take a second and share it with them. It's always fun to dream together!
Until my next post.
Love,
Edel
P.S. Remember to aim high, but be realistic.
If you enjoyed reading this article, get email updates (it's free).
Image taken from findingstrong.com