Why Journey To Millions Will Help You Live The Rich Life
If you want to know how to make more money, keep it, and make it work for you, you're in the right place!
Here's the deal:
The good thing is, if you know exactly where to find credible Personal Finance information, you will be at an astronomical advantage over millions of Filipino men and women your age! You must learn about Personal Finance to live well, invest wisely, and retire rich. No way can you run away from Personal Finance, get rich, and stay rich.
Sounds interesting?
Enter your email address below and click "Sign Me Up!" to get free updates from Journey To Millions.
My Commitment To You
Like you, I have big dreams for myself and my family. I dream of owning a house before turning 30, owning a car before having my first born, and traveling to a foreign land every year with my husband. To make these things happen, I realized the need to dedicate a significant portion of my time (of my life) learning how money works.
No matter how good I was in school, I wouldn't have known better. Financial Literacy wasn't a priority in elementary, high school, nor in college; simply not part of the curriculum (at least in the Philippines). Fortunately, most of the information that you and I need to make excellent financial decisions are just right around the internet, usually offered for FREE or at little cost. The only problem is, most of the time, the real good ones are just too hard to find.
As much as it is filled with useful information, the world wide web is also overflowing with a lot of financial expert wannabes, misleading websites, or even literal scammers whose primary goal is to take advantage of our sheer innocence (or shall we say ignorance?).
So, before you, my dear friends and loved ones, gets hooked to faulty financial advice floating on the internet, I took the initiative to put together, in this weblog, a compilation of legitimate, updated, and dependable money management resources that you and I can safely enjoy learning from.
May you find the hand-picked contents of this weblog useful and worth sharing.
Let our Journey to Millions begin!
Oh, have you signed up to get free updates yet? If not, enter your email below:
About Dimples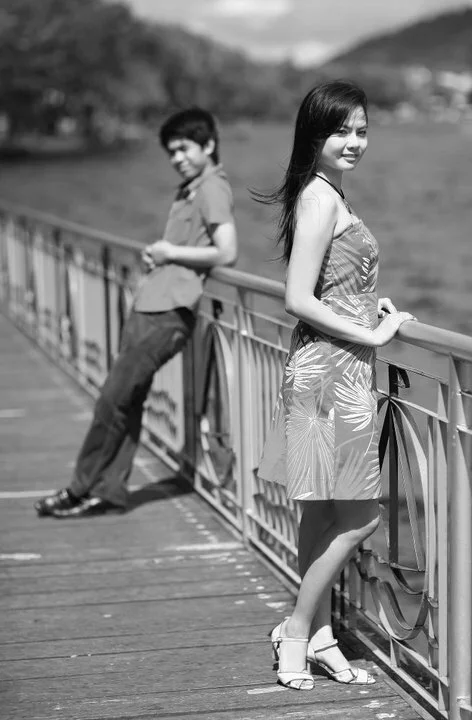 Journey To Millions was founded by Dimples. Dimples is a Filipino Personal Finance Advocate, a Work-at-Home Wife, and a graduate of the University of the Philippines.
After getting married to Elvin on July 2011, she has refocused on what she loves most: Learning and Teaching.
You'll find that hers is a very relatable story, one that is very close to being a Filipino. She is part of an OFW family (having had both her father and brother as workers in the Middle East and her sister still working in Japan).
As a child, she felt that being in an OFW family was a badge of honor, for life was easy, and money never seemed to be a problem. Money has always been more than enough. But upon reaching maturity, she realized that people do crazy things for and with money, and that the truth was that money has never ceased to be an issue, a cause of worry and conflict for everyone she loved.
Starting with a fresh slate with her loving husband, Dimples vowed to learn how to best earn, save, protect, invest, spend, and even borrow money the right way. No matter how humble their combined monthly income is while working in the Philippines, she promised her husband that together, they will take control of their financial life as a new family and make their future kids and God proud.
Today (2013), although Dimples and Elvin have no plans of working abroad, they are faithfully and steadily on their Journey To Millions!
If you want to learn some of the personal finance resources Dimples used, all you have to do is enter your email below and click "Sign Me Up!"